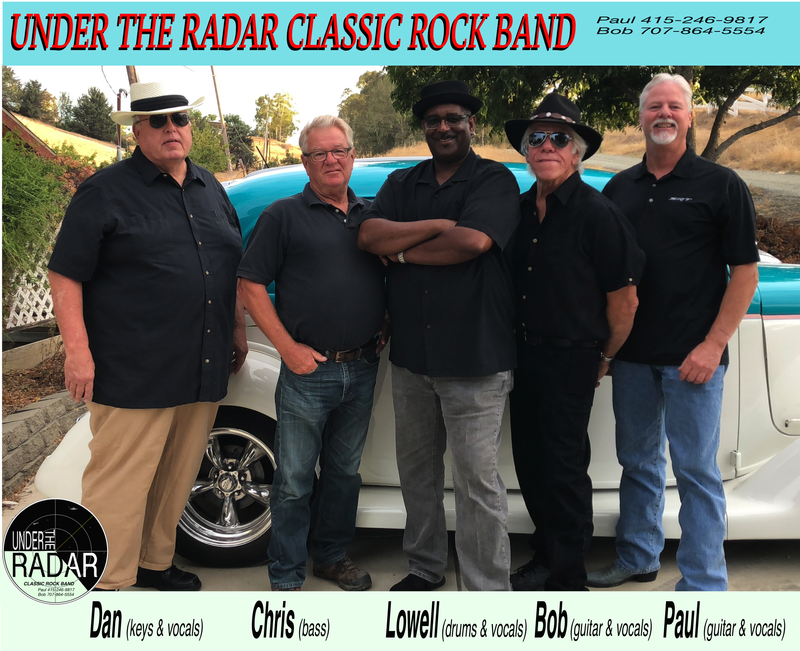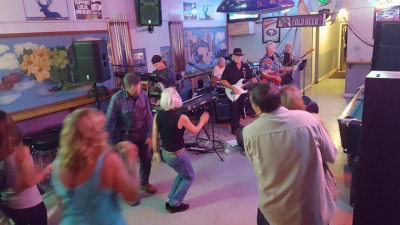 The Blast from the Past!
We are a 5 piece classic rock band, based out of the Fairfield / Vacaville CA area, playing all the favorites you remember from the 60's, 70's, 80's and Beyond! We specialize in family orientated events, such as Festivals, Car Shows, Wineries, Parties and Events of all kinds.
We play the music people remember, from tapping your feet, to dancing and singing along too. With a professional appearance, on time performance and more music variety than anyone else, we will bring the audience into the show.
We specialize in audience friendly volume levels that won't over power your event. We have top notch professional equipment assuring an enjoyable performance. We have shade canopies for outdoor events and stage / party lights for indoor events, we can even provide a portable generator for remote locations where electricity is not available.
We're seasoned veterans who've learned to keep our egos in check to provide a good time for all. Give us a try, we'll bring the party to your audience any place you want to have fun and provide a memorable experience!